How Fighting Effects your Children
---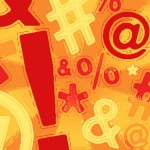 Adults fight. It's a given. Disagreements are normal and healthy but it is how you disagree and argue that matters. Just like I tell my kiddos on session, being angry is fine. In fact anger is a good emotion, it is what you do with the anger that matters. That statement is especially true if you have kids. Fighting does affect your kids. If you believe:
We only fight when he/she is sleeping
We fight but he/she can't hear us
We only fight when they are downstairs watching tv Trust me, your kids know. It doesn't matter if they don't walk in on you fighting but maybe they still see you cry or maybe you both storm away and the slam the doors behind you. Kids and teens notice and pick up on those things very quickly. Kids can sense tension in the house and when there is conflict.
The effects of fighting on your family
Your family creates the sense of stability your child needs to feel safe, happy and secure. If they know mom and dad are fighting, they sense tension, or if you bring them into the argument, you are stripping them of their feeling of stability and security. The lack of security they feel at home can translate into depression, anger, and/or problems at school. Even though you may be trying to do your best to not yell or fight in front of them, if you feel tension between you and your spouse I promise you your children feels it too.
When you do fight make sure you
Don't yell or scream
Don't make low-blow insults
Don't physically hurt each other or throw things
Don't pull your kid(s) into the argument. Leave your kids out of it and make sure you don't make them pick sides

Don't threaten each other with:

You leaving
You hurting yourself or your spouse
How to Disagree
Disagreements and arguments are unavoidable but you can keep them safe and productive. When you or your spouse loses their cool nothing can be resolved and you both end up feeling hurt and vulnerable.
Try to keep your fights clean and productive:
If you feel like you are about to lose it take three deep diaphragm breaths
Take a time out
If you feel like it might be a heated discussion make sure that the kids are outside playing, watching tv or listening to music or at a friend's house
Create fighting rules If you notice fighting has increased in your home or if you notice mood changes in your child due to your fighting it might be a good time to consider counseling. Counseling provides extra support for your family and an outside perspective for solutions. Not all disagreements have to turn into a fight and children shouldn't hear their parents yelling at each other."
---